Whether we like it or not, the internet would not be the same without online advertisement. It's existence often has a fundamental influence on the website's design, as spaces within it are created in order to host ads and banners, furthermore many if not most websites rely on advertising revenue for funding, which enables the internet to be a largely free experience for it's user. Imagine what would be of the web now if we had to pay to view individual websites.
The very first use of the internet for advertisement happened on the 3rd of May 1978, when a marketer for Digital Equipment Corporation (DEC) sent out an email to ARPANET's users in order to inform them about an open house for the company's new computer. Despite the early internet's ban of use 'for commercial activities by for-profit institutions' the email advertisement caught on, later becoming dubbed as 'spam mail'.
The first ever click-able banner add was sold to Silicon Valley law firm by Global Network Navigator in 1993. It was the 27th of October 1994 that the first banner add appeared on HotWired, the online branch of Wired magazine, which allegedly popularised the medium.
The banner was sold to AT&T, a telecommunications company. The ad had a 44% click-through rate and directed the user to an online tour of the world's most acclaimed art museums.
There are now many technologies that can be used to get rid of a substantial amount of advertisement on your computer screen. Advertisements can slow down websites whilst making them appear cluttered and blocking the websites content. The use of ad blockers has risen 41% worldwide between 2014 and 2015. The use of such software is controversial as, as I mentioned before, many websites rely on advertisement revenue, which has led to some companies taking action. Websites can now detect whether their visitors are using ad blocking technology and may be programmed to react to it.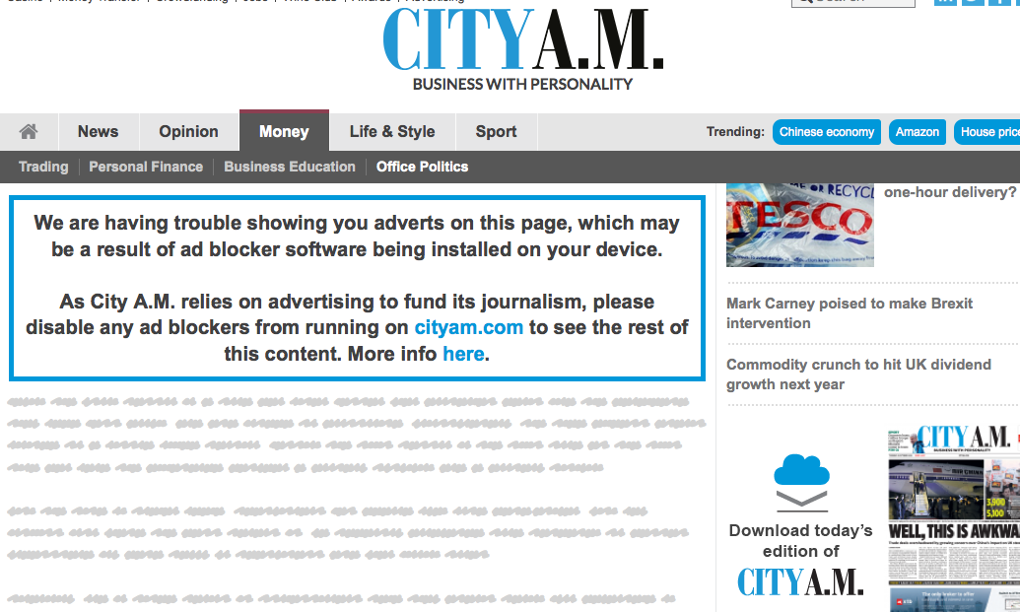 The thought to take away from this is that the internet is ever changing; as new technologies and trends appear, they also lead to further development and innovation forever shaping the internet's fibre of experience.
Links and further reading:
Wired.com article on first banner ad
Article on the origin and history of Google's 'AdWords'
Guardian Article on AdBlocker blocking by City AM